Highway 4, 3 Car Fatal Accident Kills Pittsburg Man
Fatal Multi Car Accident, Pacheco, Ca
In an unfortunate turn of events, a 31-year-old Pittsburg man, Taylor Bustos, lost his life in a three-car crash on State Highway 4, marking the latest fatality on an increasingly perilous highway. This tragic incident happened near Interstate 680, a stretch that has witnessed its fair share of deadly incidents. Since November, ten fatal crashes have occurred on this East Bay roadway, making it a distressing cause for concern.
Find Out If You Have A Case.
Around 5:50 pm on Thursday, a Toyota Highlander collided with a stationary Toyota Camry due to traffic congestion, propelling it into the concrete center divide and then off a Gray Mazda 3, also stationary. The abrupt force of this collision claimed the life of Bustos, who was swiftly transported to a nearby hospital but sadly succumbed to his injuries. Meanwhile, the Highlander's occupants suffered minor injuries, and the Mazda's driver remained unscathed.
From a legal standpoint, personal injury claims often hinge on proving negligence. Did the driver of the Highlander fail to exercise reasonable care while driving? Was the highway poorly maintained, leading to a higher risk of accidents? Were adequate warning signs in place to alert drivers of potential hazards?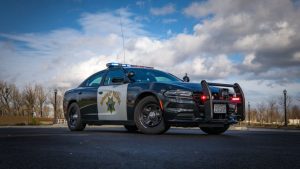 These questions underscore the importance of a comprehensive investigation following a car accident. Evidence collected, including witness testimonies, police reports, vehicle damage, and surveillance footage, if any, can establish the series of events leading up to the accident and possibly identify responsible parties.
Furthermore, it's worth noting that in California, victims have a two-year window from the accident date to file a personal injury lawsuit. This statute of limitations can vary in cases involving government entities. Understanding these timelines and navigating the complexities of personal injury law is a task best handled by seasoned legal professionals.
As leading personal injury attorneys, Scranton Law Firm has recovered more than $500,000,000 for our injured clients. We dedicate ourselves to ensuring our clients get the compensation they rightfully deserve, helping to cover medical bills, lost wages, and compensation for pain and suffering.
This accident serves as a stark reminder of the potential hazards we face each day on the road. It emphasizes the need for vigilance, safe driving, and ensuring that our vehicles are roadworthy. Furthermore, it highlights the crucial role of competent personal injury lawyers in safeguarding your rights in the aftermath of such tragic events.
If you or a loved one has been affected by this fatal accident or a similar incident, we encourage you to reach out to the Scranton Law Firm. Our promise is not just legal expertise and a successful track record; it's a commitment to stand by you every step of the way, offering the empathy, respect, and guidance you deserve during these challenging times.
Your road to recovery begins with us. Let us help you navigate through this difficult journey, ensuring that you receive the compensation you deserve. Don't let the harsh realities of an accident deter you from reclaiming your life. Reach out to us today, because at Scranton Law Firm, we believe in turning victims into victors