Twins Face Murder Charges After Fatal Accident Kills Father and Daughter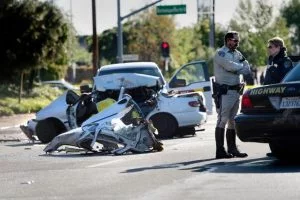 Former Sacramento High School wrestling stand outs and twin brothers Ruslan and Roman Glukhoy, are currently in jail facing murder charges in the deaths of Jose Luis Barriga-Tovar, 35, and his 14-year-old daughter Anija. The father and daughter were killed instantly when the two brothers smashed in to them while fleeing from the police in a stolen F-150 pick up truck.
The two brothers, who had already built up a rap sheet of traffic violations, theft, and substance abuse were involved in a robbery in Auburn where police began a pursuit of the Glukhoy brothers' BMW around 5:10 a.m. Shortly after the chases began the driver was unable to maintain control on the offramp at Horseshoe Bar Road in Loomis and police say the suspects bailed out of the car.
After crashing in Loomis authorities said the brothers then stole a Ford F-150 pick up truck on Becky Way and started a second high speed chase this time reaching speeds close to 100mph. Barrigga-Tovar was taking his daughter to her friends house, where she normally goes before heading to Cooley Middle School when his white kia was blasted by the stole pick up while turning left on to Antelope Road. The twins fled the scene but were picked up by authorities later that morning.
Image Courtesy of: The Sacramento Bee