Tragic Wrongful Death In Confined Space Workplace Accident
Fatal Workplace Accident, Rancho Cucamonga, Ca
In a recent tragic event, Meeder Equipment Company, a Rancho Cucamonga-based equipment company, has been hit with a staggering $272,250 fine by the California Division of Occupational Safety and Health (Cal/OSHA) for serious safety violations. The devastating incident involved the death of a worker who suffocated in a 10,000-gallon propane gas tank, a classic example of the dangers associated with confined space work.
As a personal injury lawyer with over 50 years of experience, our law firm understands the complexities and legal challenges that can arise in the aftermath of such catastrophic accidents. This tragic case serves as a stark reminder of the critical importance of workplace safety and the potential legal implications for companies who fail to meet their obligations.
From a legal standpoint, this case highlights the potential crossover between workers' compensation and wrongful death personal injury claims. While workers' compensation is designed to provide financial assistance to injured workers or their families in the event of a work-related injury or death, wrongful death claims arise when an individual's death is caused by the negligent, reckless, or intentional actions of another party. In cases like this, the surviving family members may be eligible to pursue a wrongful death claim in addition to workers' compensation benefits.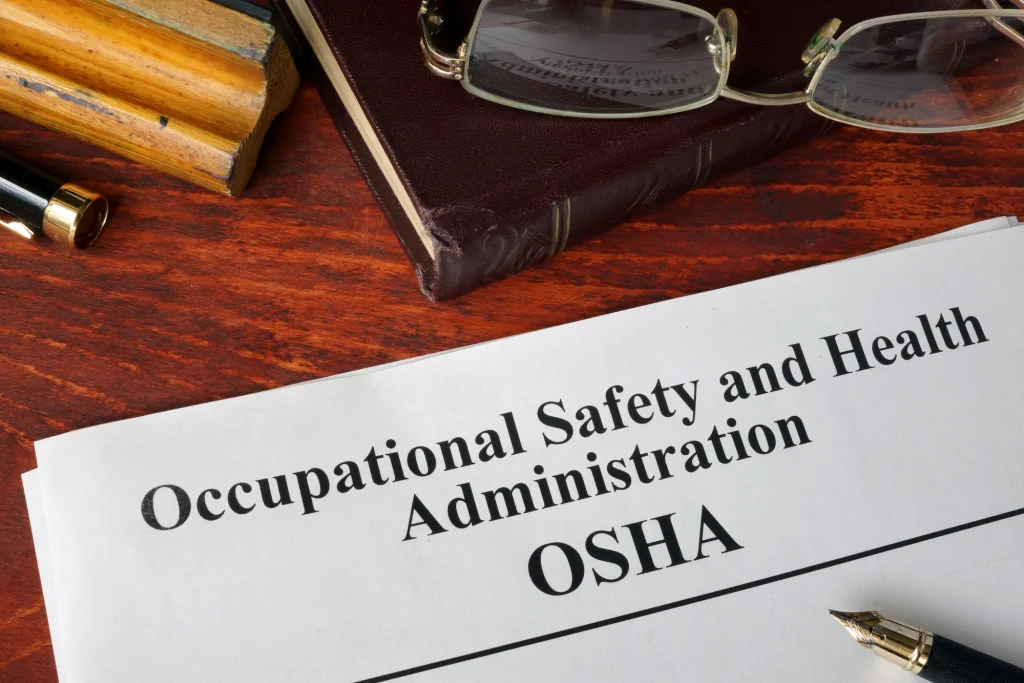 Find Out If You Have A Case.
Meeder Equipment Company's failure to follow proper safety protocols, provide adequate safety training, supply respiratory equipment, and establish an emergency rescue plan are all factors that could potentially contribute to a wrongful death claim. Furthermore, the company's cited violations for failing to monitor the atmosphere inside the confined space, not providing an attendant outside the space during entry operations, neglecting to prepare a confined space entry permit, and not offering effective training all underscore the importance of employer responsibility in ensuring worker safety.
Confined space accidents can be extremely challenging from a legal perspective, given the intricate relationship between workers' compensation and personal injury law. Our law firm has recovered more than $1,000,000,000 for injured clients, helping them navigate the complexities of these cases and obtaining the compensation they deserve.
As we express our deepest condolences to the victim's family and friends, we also recognize the need for justice and accountability in such tragic circumstances. If you or a loved one have been involved in a similar accident or have experienced a workplace injury due to negligence, we urge you to reach out to our experienced team of personal injury attorneys.
We are dedicated to protecting the rights of injured workers and their families, ensuring that they receive the compensation they need and deserve. Don't hesitate to contact us for a free consultation to discuss your case and explore your legal options.
Remember, time is of the essence when it comes to personal injury claims, and our team is ready to fight for your rights. Don't wait – reach out to us today and let our expertise work for you.
FAQ's
What constitutes a wrongful death in a workplace accident?

Wrongful death in a workplace accident occurs when an individual dies due to negligent or unsafe working conditions in a confined space, such as lack of proper ventilation, inadequate safety measures, or failure to follow safety protocols.

Who can file a wrongful death lawsuit in the case of a workplace accident?

Typically, immediate family members such as spouses, children, or parents of the deceased can file a wrongful death lawsuit. In some cases, other relatives or financial dependents may also be eligible to file a claim.

What types of compensation can be claimed in a wrongful death lawsuit for a workplace accident?

Compensation can include medical expenses incurred before death, funeral and burial costs, loss of future income, loss of companionship, and pain and suffering experienced by the deceased before death.

How long do I have to file a wrongful death lawsuit for a workplace accident?

What should I do if my loved one died in a workplace accident?

It's crucial to seek legal advice from an experienced wrongful death attorney who can guide you through the process of filing a claim. Additionally, ensure that a thorough investigation is conducted to determine the cause of the accident and any responsible parties.

Can an employer be held liable for a wrongful death in a workplace accident?

Yes, if it is found that the employer failed to provide a safe working environment, did not comply with safety regulations, or was otherwise negligent, they can be held liable for wrongful death.

Are there specific safety regulations for working in confined spaces?

Yes, there are Occupational Safety and Health Administration (OSHA) regulations and guidelines specific to confined spaces to ensure worker safety. These include requirements for air quality testing, emergency procedures, and proper training.