Tragic Bakersfield Car Crash Claims Life of Kyle Horton, Bryce Horton's Brother
Fatal Car Accident, Bakersfield, Ca
The Bakersfield community and the broader online world recently mourned the loss of Kyle Horton, a beloved father, brother, and Bakersfield native, tragically taken in a multi-vehicle accident on August 19, 2023.
Car accidents, especially those involving multiple vehicles, are complex from a legal standpoint. Multi-vehicle crashes often result in finger-pointing among the involved drivers, complicating the process of determining fault and liability. In Kyle Horton's case, the crash on Highway 65 near the Lerdo Highway exit involved his Ford Mustang, a tractor-trailer, and another car. Such circumstances inevitably bring forth the question: who is legally responsible for the tragic outcome?
Find Out If You Have A Case.
Victims and their families have a right to seek justice and compensation. While no amount of money can bring back a loved one, financial compensation can help mitigate the financial burdens arising from medical bills, funeral costs, and loss of income. Personal injury lawyers, like those at the esteemed Scranton Law Firm, often work diligently to investigate the specifics of these accidents, including gathering evidence, working with accident reconstruction experts, and ensuring that victims or their families receive the compensation they deserve.
Bakersfield's roads and highways, like many throughout the country, have seen their fair share of accidents. But each accident is more than a statistic—it's a life changed, a family left grieving, a community rocked. It's essential for anyone involved in such a traumatic event to understand their rights and legal recourse.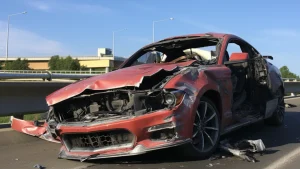 The outpouring of support for the Horton family following Kyle's death is testament to the deep-seated impact of such incidents on families and communities. Bryce Horton's touching message on Instagram, speaking of the bond he shared with his brother, only underscores the emotional toll of such a loss. This personal reflection shared online gives us a window into the raw emotion and grief families undergo.
For families in similar situations, navigating the legal complexities of a multi-vehicle accident while dealing with immense personal grief can be overwhelming. Trusted legal counsel becomes invaluable, not just for seeking potential compensation but also for providing guidance and support during an indescribably tough time.
The tragedy surrounding Kyle Horton's life – his promising academic pursuits at Frontier High School and Long Beach City College, his service at Marine Corps Recruiting, and his role as a loving father – highlights the profound losses that families face in such accidents. While the broader Instagram community has come together in solidarity, it's essential to remember that behind every news report or social media post is a real person and a grieving family.
The Scranton Law Firm has stood with victims and their families for over 50 years, recovering more than $500,000,000 for injured clients. If you or a loved one has been impacted by a similar tragedy, trust in our experience and compassion to guide you through the complex legal landscape. Because in moments like these, having someone in your corner can make all the difference. Remember, you're not just a client—you're family. Contact the Scranton Law Firm today and let us stand with you.
Don't navigate the aftermath of a fatal vehicle accident  alone. Let the Scranton Law Firm stand by your side. With over 50 years of experience as personal injury lawyers, we've helped thousands recover from their losses. If you or a loved one are affected by a Bakersfield motorcycle accident, don't hesitate to reach out to us. Secure your rights and seek the justice you deserve. Call us now for a free consultation – The Scranton Law Firm, your trusted ally in these challenging times. Call 800-707-0707 now.