Suspect Rams Police Car Then Gets Away On Foot After High Speed Chase
Concord, Ca, Vehicle Accident
A high speed police chase lasting several minutes, involving police from Concord, Pleasant Hill, and Walnut Creek ended on Oak Grove Road in Concord when the suspect pulled the car over and fled on foot. Hopping over fences and running through neighboring yards. The search lasted for hours but the suspect was never located.
According to Concord PD officials the driver of the white Cadillac rammed a police car on Friday night in downtown Concord with the officer in the patrol car. The Cadillac immediately fled the scene getting on to HWY 242 and reaching speeds of 100mph or more, quickly merging on to HWY 4 towards Bay Point. The damaged police vehicle was not able to continue pursuit.
Police officers spotted the same vehicle on Saturday and attempted to pull over the driver, starting the high speed chase. The suspect led officers down Contra Costa Blvd in Pleasant Hill,  North Main Street in Walnut Creek, Ygnacio Valley in Walnut Creek, and back to Concord where the chase ended on Oak Grove Road.
Police K9 Units and helicopters were brought in to assist but the suspect was not found after hours of searching. Police are still on the look out for  the suspect. Any helpful information or facts about this case should be sent to the Concord police Department.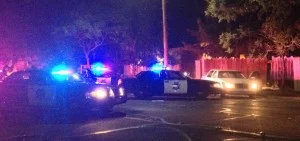 Find Out If You Have A Case.
If you or someone you know has been involved in a vehicle accident, it is important to seek the help of an experienced and knowledgeable attorney. The Scranton Law Firm is here to help you navigate the legal process and obtain the compensation you deserve. Contact us today to schedule a consultation with one of our skilled attorneys.