Sacramento Motorcycle Accident Kills Orinda Resident
Fatal Motorcycle Accident, Sacramento, Ca
It's always tragic when we hear of accidents, particularly those that result in a fatality. The sudden and abrupt loss of life has a profound impact, creating a ripple effect of grief and pain for family and friends. Today, we turn our gaze to a Sacramento motorcycle accident, where a motorcyclist lost his life in a tragic incident.
Richard Gene Konlon, a 69-year-old Orinda resident, died in a collision that occurred on River Road in Sacramento on Saturday afternoon. This accident serves as a stark reminder of the inherent risks involved in motorcycling and raises significant legal questions that are important to explore. These fatal motorcycle accidents demand justice and accountability, and that's where our expertise at Scranton Law Firm comes in. With over 50 years of experience and more than half a billion dollars recovered for our clients, we understand the unique challenges of wrongful death cases.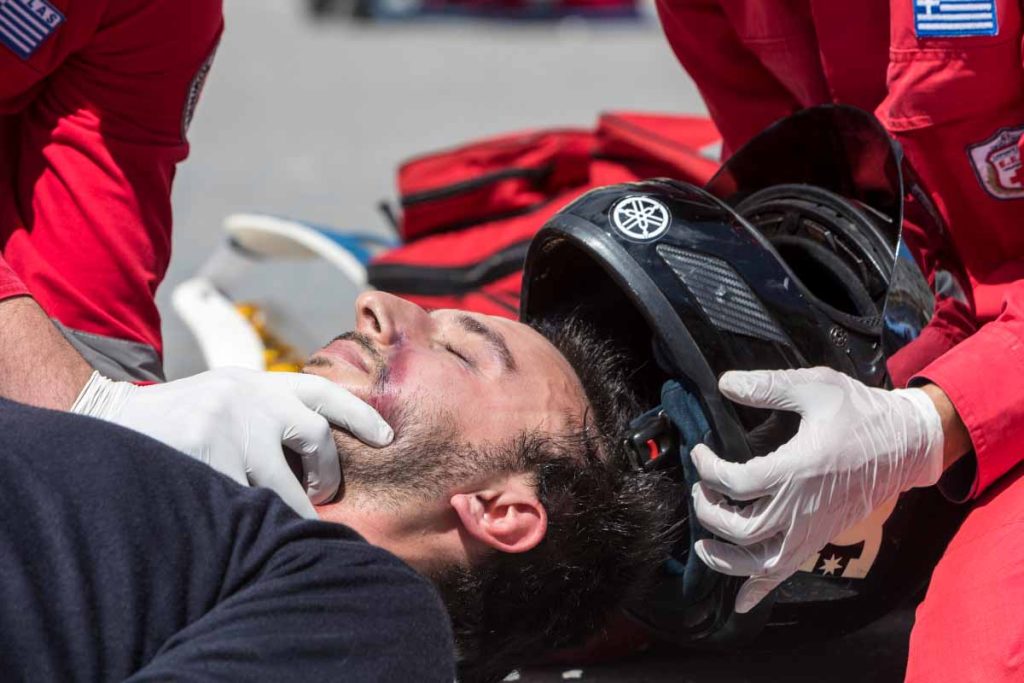 Find Out If You Have A Case.
Understanding the nuances of motorcycle accidents is critical in personal injury law. Initial reports indicate that this accident involved another vehicle, and the driver and passenger complained of minor pains. If you're familiar with the term 'Duty of Care,' you'll know that each motorist has a responsibility to avoid causing harm to others. The fundamental question that arises from this tragic event is whether this Duty of Care was breached, leading to the unfortunate demise of Richard Gene Konlon.
Investigations in motorcycle accidents assess whether all involved parties adhered to traffic rules and regulations, and if any negligence, recklessness, or unlawful actions led to the tragedy. If it is established that the driver of the other vehicle failed to maintain this Duty of Care, they could potentially be held legally responsible for the wrongful death.
it is crucial to comprehend what constitutes a wrongful death in the context of motorcycle accidents. When negligence, reckless conduct, or unlawful behavior by another party results in death, it falls under the ambit of 'wrongful death.' In such circumstances, the surviving family members may seek justice and financial compensation for their loss.
Although the term 'compensation' feels cold in the wake of losing a loved one, we must acknowledge the economic impact that such a tragedy brings. From medical expenses, funeral costs, loss of income, to the emotional suffering, the after-effects are far-reaching. The law provides the provision of filing a wrongful death claim precisely for these reasons – to bring some semblance of balance back to the lives of those left behind.
However, navigating the legal labyrinth of wrongful death claims can be complex and emotionally taxing. It demands comprehensive knowledge of the law, deft negotiation skills, and a deep understanding of insurance company tactics. This is where an experienced personal injury law firm can provide invaluable assistance.
At Scranton Law Firm, we've been fighting for justice for over five decades. We understand that no amount of financial compensation can ever replace your loved one. But it's our firm belief that the responsible parties should be held accountable. We're here to provide support, empathy, and most importantly, results.
If you've lost a loved one in a motorcycle accident, let us help you carry your burden. You don't need to face this challenging time alone. Let our experience, skills, and resources work in your favor. It's time to turn your pain into power. Reach out to us today at Scranton Law Firm, because we believe in turning tragedy into triumph. Your journey towards justice starts with a simple, compassionate conversation. Let's take that step together.