Racing-Linked Crash on Highway 99 Claims Life of Modesto Man, Ramiro Trevino
Fatal Car Accident, Modesto, Ca
In the wake of the tragic loss of Ramiro R. Lopez Trevino in a fatal car crash, it is important to explore the underlying legal issues that can emerge from such an incident. Mr. Trevino's unfortunate demise serves as a solemn reminder of the numerous legal and safety considerations at play in our everyday commute.
In the early hours of July 7, 2023, Trevino was involved in a single-car crash on Highway 99, near Woodland Avenue, Modesto, CA. Driving his 2002 Volvo S20, he inexplicably lost control, crossed multiple lanes, and collided with a tree. Despite wearing his seatbelt, the impact was so severe that the restraint provided little protection. These factors combined illustrate the intricate complexities that characterize personal injury law.
Find Out If You Have A Case.
The legal circumstances surrounding this incident are multifaceted, starting with the possibility of racing. The presence of a second vehicle, if confirmed, could substantially influence the case, prompting an examination of both drivers' responsibilities and liabilities. Under California law, participants in illegal street racing can be held accountable for the consequences, including injuries and damages. Furthermore, those who aid, abet, or encourage the activity could also face legal repercussions.
Yet, the potential implications do not end there. The role of intoxicants is under investigation. If drugs or alcohol contributed to the crash, it could complicate insurance claims, potentially limiting coverage. Moreover, it might lead to criminal charges, underscoring the harsh legal repercussions of impaired driving.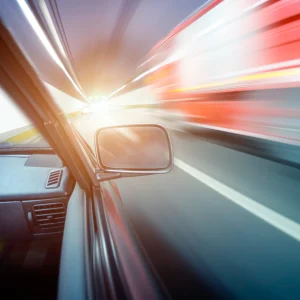 This tragic incident also highlights the potential failure of safety equipment. Despite Mr. Trevino's usage of a seatbelt, the fatal outcome raises questions about the efficacy of the vehicle's safety measures. If an investigation finds the seatbelt or any other safety feature was defective, it could open the door to a product liability claim against the car or component manufacturer.
The critical importance of eyewitnesses is evident here. Eyewitnesses not only help establish the circumstances of an accident, but they can also make or break a personal injury case. As such, any information they provide is invaluable to both law enforcement and personal injury attorneys.
In the face of such complexities, understanding your rights and navigating the legal landscape can be challenging. If you or a loved one have experienced a similar situation, the Scranton Law Firm stands ready to provide guidance. With over 50 years of experience, we have been at the forefront of Modesto personal injury law, recovering more than $500,000,000 for our clients.
Our approach is not only professional but also empathetic. We understand that each case is unique and affects people on a personal level. We are not just your lawyers; we are your partners in this challenging journey towards justice.
In memory of Ramiro Trevino and others who've lost their lives in similar circumstances, we invite you to let us help. Get in touch with us today for a free, no-obligation consultation. We're ready to listen, ready to help, and most importantly, ready to fight for you. You don't have to face these hardships alone—let our expertise light the path to justice and healing. Remember, in the realm of personal injury, the clock is ticking—don't delay in seeking the help you deserve.
Don't navigate the aftermath of a fatal car accident alone. Let the Scranton Law Firm stand by your side. With over 50 years of experience as car accident attorneys, we've helped thousands recover from their losses. If you or a loved one are affected by such tragedy, don't hesitate to reach out to us. Secure your rights and seek the justice you deserve. Call us now for a free consultation – The Scranton Law Firm, your trusted ally in these challenging times. Call 800-707-0707 now.