Fatal Pedestrian Accident: Homeless Woman Dies in San Jose Hit-and-Run
Fatal Pedestrian Accident, San Jose, Ca
San Jose, CA – A tragic hit-and-run accident in San Jose, California has once again underscored the vulnerability of pedestrians, especially those experiencing homelessness. This incident not only demonstrates the grave consequences of negligent driving but also serves as a somber reminder of the legal implications surrounding such accidents.
On the afternoon of July 7, 2023, an unhoused woman pushing a shopping cart was struck by a vehicle while crossing outside of the designated crosswalk at Story Road and South White Road. According to the San Jose Police Department (SJPD), the driver involved in the initial collision fled the scene without rendering aid, a felony under California law. The woman was then tragically hit again by a second vehicle whose driver remained at the scene to cooperate with the investigation. Despite immediate response from first responders, the woman succumbed to her injuries at the scene.
Find Out If You Have A Case.
From a legal perspective, hit-and-run incidents are among the most challenging personal injury cases due to the difficulty in identifying and locating the at-fault driver. However, diligent investigation, leveraging traffic camera footage, witness statements, and other evidentiary materials can often uncover the critical details necessary for a successful claim. The California legal system views leaving the scene of an accident without providing assistance, especially when injury or death occurs, as a serious offense. Once located, the hit-and-run driver may face criminal charges, as well as civil liability for wrongful death.
Additionally, this case sheds light on the risks pedestrians face, particularly those unhoused individuals who often have few safe options for navigating city streets. Pedestrians are entitled to certain protections under California law, which holds drivers to a high standard of care towards those on foot. Even when pedestrians are not in a designated crosswalk, motorists are still expected to exercise caution and avoid preventable accidents.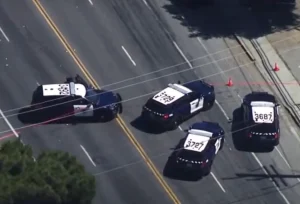 While no amount of compensation can undo such a tragic loss, a wrongful death claim could offer financial relief to surviving family members or dependents. Damages may include burial and funeral expenses, lost future income, loss of love and companionship, and emotional distress, among others.
This incident marks the 23rd fatal collision and 24th traffic-related fatality in San Jose in 2023. It is a stark reminder of the human cost of negligence on our roadways and the necessity of seeking justice for victims and their families.
At Scranton Law Firm, we are deeply committed to representing the rights of those affected by such incidents. With over 50 years of experience and more than $500 million recovered for our clients, we are dedicated to helping victims navigate the complex legal landscape surrounding personal injury and wrongful death claims.
If you or a loved one have been affected by a similar incident, we urge you not to face this challenging time alone. Our empathetic team is here to listen, to guide, and most importantly, to advocate for you. Let us take the weight of legal intricacies off your shoulders, so you can focus on healing. Please reach out to us at your earliest convenience. Allow the experience of Scranton Law Firm to work for you.
Don't navigate the aftermath of a hit and run accident alone. Let the Scranton Law Firm stand by your side. With over 50 years of experience as personal injury lawyers, we've helped thousands recover from their losses. If you or a loved one are affected by such tragedy, don't hesitate to reach out to us. Secure your rights and seek the justice you deserve. Call us now for a free consultation – The Scranton Law Firm, your trusted ally in these challenging times. Call 800-707-0707 now.