Fatal Motorcycle & Truck Accident, San Jose, Kills One
Fatal Motorcycle Accident, San Jose, Ca
Fatal Motorcycle Accident in San Jose: A Deeper Look Into the Legal Implications
In the world of personal injury law, every accident carries its unique set of circumstances and challenges. We delve today into a recent tragedy on the roads of San Jose, a fatal collision involving a motorcyclist and a parked truck, and explore its potential legal implications.
On the afternoon of June 5, 2023, the San Jose Police Department reported a distressing incident in the intersection of Golden Wheel Park Drive and Oakland Road. A motorcycle, travelling at what was perceived as a high rate of speed, collided with an unattended truck. The motorcyclist, sadly, was pronounced dead at the scene.
Find Out If You Have A Case.
Accidents like these are not just stories of personal loss; they are stark reminders of the legal complexities that come to the forefront when tragedy strikes. As seasoned personal injury lawyers, we comprehend that determining liability in such cases is pivotal and often requires an in-depth understanding of traffic regulations, vehicle safety norms, and more importantly, the circumstances surrounding the accident.
Although the investigation is ongoing, questions regarding the factors contributing to this motorcycle accident today are numerous. Were speed, alcohol, or drugs involved? Were there any traffic violations? Was the parked truck positioned in a dangerous or illegal spot? These questions not only aid in piecing together the incident but also significantly impact any ensuing legal proceedings.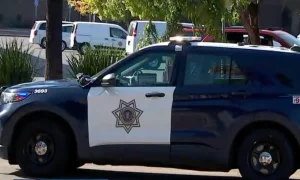 In accidents where a potential wrongful death is involved, next of kin may be entitled to compensation for their loss. Such compensation could cover the gamut from funeral expenses, lost wages, pain and suffering, and even loss of companionship. However, such cases, particularly in California, come with strict statutory deadlines. Thus, timely action is crucial.
From a legal perspective, another aspect worth mentioning is the concept of contributory negligence. If it is determined that the motorcyclist was partly at fault due to, for instance, excessive speeding, it could affect the amount of compensation that can be recovered. California follows a "pure comparative negligence" rule, which means that any compensation is reduced by the percentage of the victim's fault.
This tragic event serves as a sobering reminder of the profound legal complexities that ensue from such incidents. When faced with such adversity, the value of having an experienced personal injury lawyer cannot be overstated. It is not just about pursuing compensation; it's about navigating a system riddled with intricate legalities, providing support in a time of hardship, and seeking justice for the loss incurred.
At the Scranton Law Firm, we have an illustrious history of over 50 years in handling all kinds of accidents, with a track record of recovering more than $500,000,000 for our clients. Our commitment is not just to provide legal counsel but to serve as empathetic partners in your journey towards resolution.
Remember, no one should navigate the treacherous waters of personal injury law alone. If you or a loved one has been involved in a similar accident, we extend our sincerest invitation: Connect with us and experience the Scranton Law difference, where our motorcycle accident attorneys handle your case, so you can focus on healing. Together, we can turn a tragic accident into a testament of resilience and justice.