Fatal Hit & Run Accident In Hayward Kills Bicyclist
Fatal Bicycle Accident, Hayward, Ca
Hayward, CA – In a tragic turn of events, the city of Hayward, California, witnessed a devastating hit-and-run incident involving bicyclist Chris Pena. Our hearts go out to the family and friends affected by this unfortunate event. We aim to provide a comprehensive breakdown of the incident from both a journalistic and legal perspective.
On the fateful day, Chris Pena, a Hayward local and known cycling enthusiast, was cycling along Mission Boulevard when he was tragically struck by a vehicle. The vehicle's driver, in a cold-hearted act, chose to flee the scene rather than provide aid or accept responsibility. The incident, which occurred near the Orchard Avenue intersection, left the local community in shock and mourning, with demands for justice echoing across social media platforms and local community gatherings.
Find Out If You Have A Case.
From a legal standpoint, hit-and-run incidents pose a unique challenge. California state laws mandate that all involved parties must stop at the scene of an accident, especially when it results in injuries or death. The driver's decision to flee not only reflects a grave moral lapse but also constitutes a direct violation of state law.
Considering the evidence, eyewitness accounts, and the clear abandonment of duty, the driver, once identified and apprehended, faces severe legal repercussions. These could include felony charges, significant penalties, and potential jail time, especially given the fatality involved. Additionally, the family of Chris Pena retains the right to pursue civil charges, seeking damages for wrongful death, emotional distress, and more.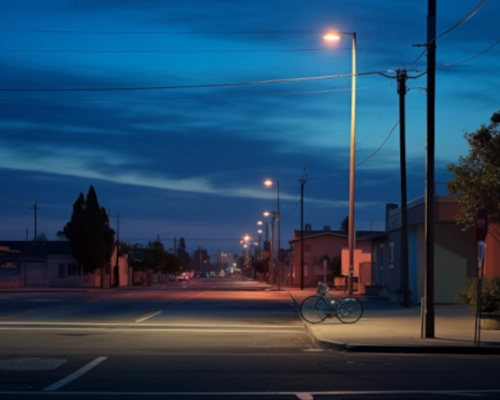 While the legal mechanisms are clear, the emotional trauma and the pursuit for justice often complicate the path to resolution. In such situations, the expertise of a seasoned personal injury lawyer becomes invaluable.
The sorrow enveloping the Pena family and the Hayward community is profound. At Scranton Law Firm, we understand the complex legal challenges following such incidents and extend our expertise to those seeking justice. If you or your loved ones face a similar ordeal, we urge you to reach out and allow us to guide you through the legal maze. Your path to justice, while steeped in pain, does not have to be navigated alone.
FAQ's
What are the legal repercussions of a hit-and-run in California?
A hit-and-run, especially involving a fatality, can lead to felony charges, potential incarceration, and hefty fines.

Can families seek civil damages in hit-and-run cases?
Yes, families can file a wrongful death lawsuit to seek damages for loss of companionship, emotional distress, and other related costs.

What role do eyewitnesses play in such cases?
Eyewitness accounts can provide crucial evidence, assisting in identifying the culprits and corroborating events leading up to the accident.

How can a personal injury lawyer assist in a hit-and-run case?
A lawyer can guide families through the legal intricacies, helping gather evidence, liaising with law enforcement, and representing them in court.

What if the culprit is never found?
While challenging, families can turn to their insurance providers under uninsured motorist coverage to seek some form of compensation.
Don't navigate the aftermath of a fatal pedestrian accident alone. Let the Scranton Law Firm stand by your side. With over 50 years of experience as personal injury lawyers, we've helped thousands recover from their losses. If you or a loved one are affected by a Hayward fatal pedestrian accident, don't hesitate to reach out to us. Secure your rights and seek the justice you deserve. Call us now for a free consultation – The Scranton Law Firm, your trusted ally in these challenging times. Call 800-707-0707 now.