Highway 178 In Kern County Is The Site of A Fatal Motorcycle Accident
Fatal Motorcycle Accident, Kern County, Ca
In the tragic realm of personal injury law, few accidents are as catastrophic as a collision involving a big rig truck. The sheer size and weight of these vehicles make for devastating outcomes, especially when a smaller passenger vehicle is involved. This truth was horrifyingly underscored on May 16, 2023, when a driver lost her life after her Toyota SUV was hit by a big rig on Highway 88 near Stockton, California.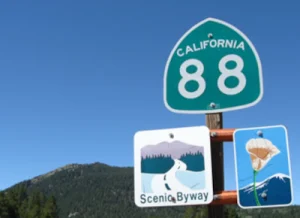 Find Out If You Have A Case.
This incident occurred at an intersection, a site well-known to personal injury attorneys as a common setting for deadly crashes. From our perspective, the vital element here is the timing of the traffic signals. Reportedly, the big rig was approaching a red light, while the Toyota driver was greeted by a green signal. Both vehicles entered the intersection simultaneously, leading to the horrific collision. This sequence of events raises crucial questions regarding right-of-way rules and whether the big rig driver made an error in judgment or violated traffic regulations.
While police have stated that drugs and alcohol do not seem to be a factor in the accident, this does not automatically absolve the big rig driver of possible liability. The reality is that multiple factors can contribute to a collision, including driver distraction, fatigue, mechanical failure, and poor judgment. In this particular case, a thorough investigation is warranted to determine if negligence played a role in causing the tragic incident.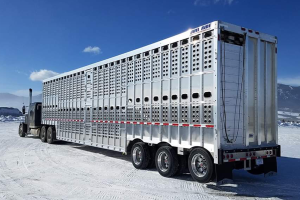 As personal injury lawyers with over 50 years of experience, we at the Scranton Law Firm know all too well that trucking accidents often have life-altering consequences for those involved. It's not just about the physical injuries; the emotional and financial toll can be immense. From medical expenses, lost wages, property damage, to the incalculable value of pain and suffering, the repercussions of such accidents are far-reaching.
In cases like these, victims and their families deserve to understand their legal rights and options. A seasoned personal injury attorney can ensure they are fully informed and adequately represented in any legal proceedings. This includes establishing liability, dealing with insurance companies, and advocating for maximum compensation.
Given the magnitude of this incident, it is also important to consider the additional complexities involved in trucking accidents. For instance, truck drivers are typically operating under the purview of a commercial company. Thus, beyond the driver themselves, the trucking company, the truck's manufacturer, or even a third-party maintenance provider could bear some responsibility for the incident.
Furthermore, the fact that this big rig was carrying live cattle adds another layer of complexity. Special regulations apply to the transportation of livestock, and any violations of these could also play a role in determining liability.
Navigating the aftermath of a trucking accident can be daunting. But you don't have to do it alone. Scranton Law Firm is here to help. We have a long history of standing up for accident victims, securing over $500,000,000 in recoveries for our clients. If you or a loved one has been involved in a trucking accident, we are ready to fight for your rights and seek the justice you deserve.
Do not let the impact of an accident define your life. Take the first step towards recovery today by reaching out to us. Remember, your road to justice begins with a single call. Let the Scranton Law Firm be your compass in these challenging times. Let's start the journey together. Reach out to us today.