Fatal Accident Shuts Down Bart Service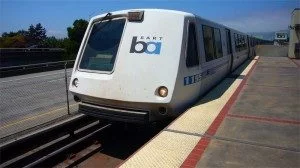 Bart Service was shut down this morning between the South Hayward Station and the Fremont Station due to the investigation of a fatal accident that occurred late Tuesday night.
A Richmond bound train that had just passed the South Hayward Station hit a person who was standing on the tracks at approximately 11:25. Bart officials still have no idea what the person was doing on the tracks at the time of the incident.
Emergency responders confirmed that the person was dead on the scene. The investigation still continues according to Bart officials. There is no answer yet as to when Bart service will resume.