Dublin Accident Splits Car In Two Killing Both Driver & Passenger
Fatal Car Accident, Dublin, Ca
Dublin, CA – A horrific single-vehicle accident has shocked Dublin, CA, leaving a community mourning and personal injury legal experts examining the key factors involved. The accident, occurring late Tuesday on Dougherty Road near Fall Creek Road, claimed the lives of two San Ramon residents. The brothers, 25-year-old Adam Rasheed and 23-year-old Khaleed Rasheed, died after their high-speed BMW M3 collided with a tree and light pole before bursting into flames.
The deadly Dublin accident highlights the complex legal terrain of personal injury claims and serves as a sobering reminder of the potential consequences of excessive speed. As the Scranton Law Firm, we understand the devastating impact of such incidents on victims' families
Find Out If You Have A Case.
Accidents of this nature invariably raise complex legal questions. In this case, the authorities swiftly highlighted excessive speed as a potential factor in the crash. It is a fact well-established in legal precedents that excessive speed not only endangers lives but can also complicate the aftermath. Negligence, often a critical factor in personal injury claims, can be inferred from a driver's breach of established speed limits.
Police investigations, like the one currently underway on Dougherty Road, are fundamental in establishing the cause of accidents and potential liabilities. In this case, as with many personal injury cases, establishing the driver's responsibility is crucial. Both the Rasheed brothers tragically lost their lives, but had passengers survived, questions around liability could have led to a personal injury claim.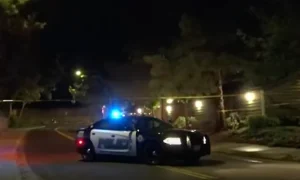 However, even in fatal one-car accidents, avenues for legal recourse may exist. Vehicle manufacturers, road maintainers, or other third parties can sometimes bear responsibility if evidence of defective car parts, poor road conditions, or other external factors contributed to the crash.
This tragic incident serves as a stark reminder of the importance of safe driving habits and the severe repercussions of their absence. In a broad sense, it's a harrowing testament to the devastating impacts of traffic accidents, which claim lives and tear apart families far too often.
For those who find themselves victims of such circumstances, or who have lost loved ones in accidents, it's crucial to consult with experienced personal injury attorneys like the Scranton Law Firm. We have spent decades navigating the complex legal landscapes of personal injury and wrongful death claims. Our experience allows us to compassionately guide victims and their families towards achieving justice and closure.
We extend our deepest condolences to the Rasheed family in the face of their unthinkable loss. This tragic event underscores the importance of our work at the Scranton Law Firm: fighting for justice for accident victims and their families, ensuring those responsible are held accountable.
Don't shoulder the legal burden of a tragic accident alone. If you or a loved one has been involved in a similar incident, we're here to help. Contact the Scranton Law Firm today – with our proven track record and empathetic approach, we'll stand with you, every step of the way. Because your fight is our fight.