Death From War vs Death From Motor Vehicle Collisions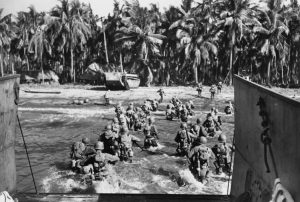 How many Americans have died from car Accidents since the invention of the automobile? How does this compare to the number who have died in wars?
ANSWER: "The comparison is stunning.Since the start of the Revolution in 1775, over a million Americans have died in wars. Since Henry Ford introduced the mass-produced motorcar in 1913, more than 2.5 million Americans have met their deaths on the road."
Dr Shahriar Karimi Director
Sunnyvale Imaging Center
This post is brought to you by our friends at the Sunnyvale Imaging Center.
Sunnyvale Imaging Center provides superior service in both patient comfort and advance imaging technology. Located in the heart of Silicon Valley, they offer the choice of OPEN MRI and Highfield MRI.
They also offer advanced DIGITAL X-RAY, as well as  state-of-the-art DEXA (bone density) studies. Sunnyvale Imaging Center also proudly offers Electrodiagnosis or EMG /NCS, as well as Ultrasound Therapy treatments.