Crossing Guard Receives $249K Settlement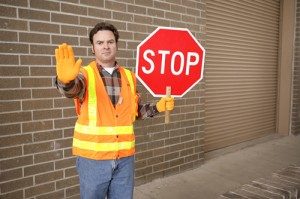 In 2011, 81 year old Marie Dipilla suffered debilitating hip, back and leg injuries when she was hit by a car while working as a crossing guard. She now stands to collect $249,000 dollars from a recently approved settlement. Dipilla was initial offered $80,000 to settle, a figure she and her lawyer declined.
Yadir Ramirez, The defendant in the case, struck Dipilla with his car in a school intersection resulting in major injuries to the plaintiff who was knocked to the ground in the accident. Dipilla's lawyer argued that his client had substantial medical bills to pay as well as ongoing pain management therapy costs. Reports submitted by Dipilla's doctor during proceedings substantiated her claims of severe injuries to her hip, sacroiliac and leg.  Ramirez had an automobile liability policy of $250,000 but no personal assets of value.
Dipilla's lawyer was "extremely pleased that the insurance company finally agreed to pay, " and noted that , " even if a judgment was obtained against the driver for more than $250,000 there would be no money to pay it.".
Insurance companies are notorious for trying to low ball claims as this case shows. Don't be bullied into settling for less than your case is worth. Call the Scranton Law Firm today if you or a loved one has been in an accident.