22 Year Old Struck By Train Makes Second BART Fatality In One Month
Fatal Bart Accident, Oakland, Ca
Tragedy once again struck the Bay Area Rapid Transit (BART) system when a 22-year-old man was fatally hit by a train near the West Oakland Station. As a train accident lawyer, this sad incident raises important legal issues that can often help victims and their families seek justice.
The young man, identified by the Alameda County Coroner's Office as Tyler Worden from El Cerrito, was reportedly walking along the San Francisco-bound side of the tracks, a restricted area typically off-limits to passengers and the public. Why Worden was on the tracks remains a mystery. What is clear, however, is the fatal risk that arises when individuals find themselves in such perilous situations.
Find Out If You Have A Case.
Tyler Worden's death came only two weeks after another fatality outside the Pleasant Hill station, drawing attention to the concerning frequency of accidents involving BART trains. These recurring incidents beg the question: what are BART officials doing to prevent such tragedies from happening again?
As a train accident lawyer, it is vital to understand the complexities involved in cases like these. From a legal perspective, a few key points need to be explored when a pedestrian is struck by a train.
First, what were the circumstances that led the individual onto the tracks? Were there any preventable factors such as inadequate fencing or lack of clear warning signs that allowed access to a restricted area? Secondly, was the train operator adhering to protocol, and were all safety systems functioning as they should? In a broader context, one might ask whether BART has taken sufficient steps to prevent such accidents from happening, given the recent frequency of such events.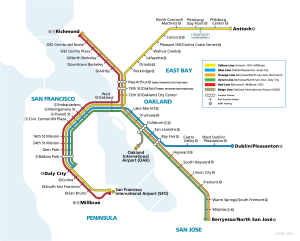 Legally, if negligence on the part of BART or its employees contributed to the accident, the victim's family could potentially have grounds for a wrongful death lawsuit. This kind of lawsuit seeks to compensate for losses such as funeral and burial expenses, lost future income, lost love and companionship, and the pain and suffering of the deceased before death.
Yet, navigating the legal landscape following such a tragedy can be daunting. An experienced train accident lawyer can guide victims' families through the process, ensuring their rights are protected, and appropriate compensation is sought. Legal representation is often critical in handling negotiations with insurance companies, launching an independent investigation, and fighting for the family's rights in court if necessary.
If you or your loved ones are suffering due to a train accident, you don't have to navigate this overwhelming journey alone. At Scranton Law Firm, we're not just your legal advocates, we're your partners in the quest for justice. As your train accident lawyer, we promise to stand with you, fight for you, and ensure that your voice is heard. Reach out to us today – because when it comes to seeking justice, every second counts.