The 120 Bypass In Manteca Claimed Another Life On Monday
Personal Injury Accident News
One motorist was killed, two others suffered major injuries, and an additional six people sustained minor injuries when a six-vehicle collision involving a semi-truck occurred on Monday at 5:15 p.m on the 120 bypass. A semi-truck owned by J.B. Carrier, of Reno, Nevada, jackknifed when it was breaking for the traffic from a collision.  One truck, that overturned on its top, was smashed by the impact semi as were other cars.  
The first responder, Manteca Fire Department Battalion Chief David Marques, arrived on scene to find some 20 commuters out of their vehicles trying to assist. Marques administered first aid to the injured, keeping heads and necks supported. Bystanders used fire extinguishers on smoking vehicles to keep them from bursting into flames.
The motorist that was fatally was pinned in his car and had to be removed by firefighters. The eastbound 120 Bypass was closed down by the California Highway Patrol 15 firefighters attended to the crash victims. Multiple ambulances rushed to the scene to transport the injured to local hospitals. Most of the vehicles were removed from the scene on flatbed tow trucks as the condition of the vehicles prevented them from being towed or driven away.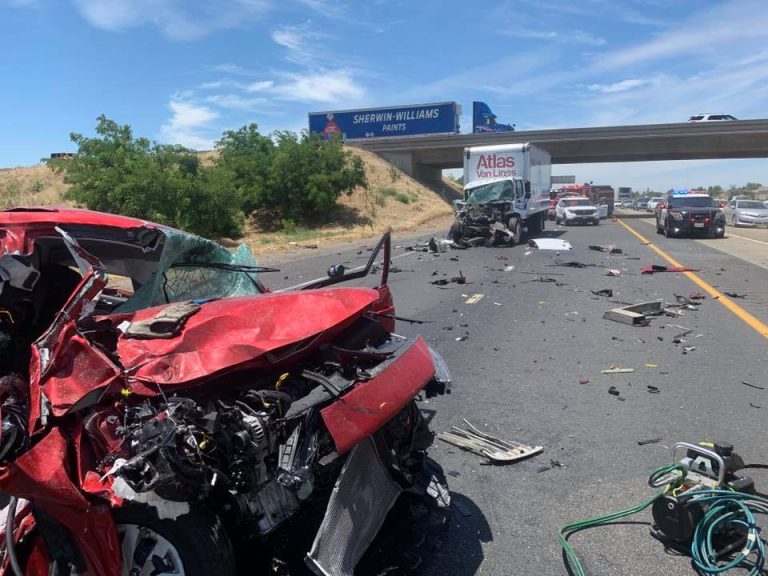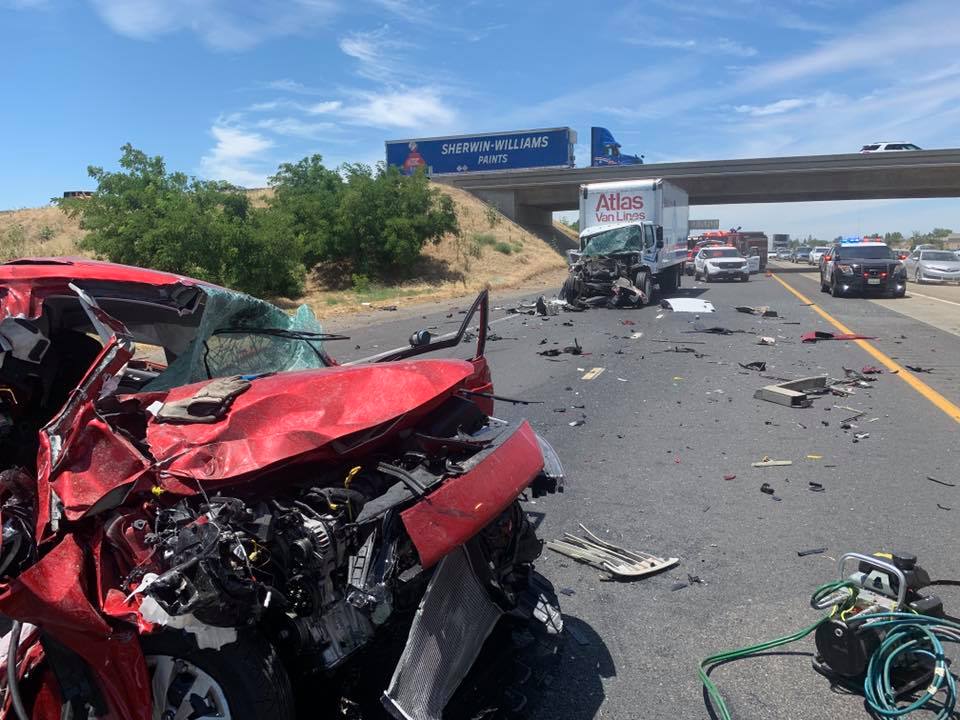 Find Out If You Have A Case.
When the 120 bypass first opened over three decades ago, approximately 20 motorists lost their lives in the first year. The death rate was reduced after it was converted into a freeway. There are still a significant number of accidents that occur in the area. In the past year, first responders say an average of two accidents a week happen on the 120 corridor, in close proximity to where this accident occurred.

If you or someone you love has recently been involved in a similar accident, there is no need to endure the burden alone. Do not postpone enlisting the services of a competent accident attorney. Call Scranton Law Firm today to discuss your options. The catastrophic six-vehicle collision that occurred on the 120 bypass serves as a sobering reminder of the catastrophic consequences that these accidents may bring about. Sadly, among the victims , one drivers perished, two individuals suffered grave injuries, and an additional six suffered minor injuries.
While the investigation into the crash persists, it is imperative that those affected swiftly acquire legal assistance. At Scranton Law Firm, we have a team of adept accident attorneys who have expertise in handling legal entanglements of this nature. Allow us to be your guide through the legal process and help you understand the implications of these types of accidents.
Do not allow the repercussions of this calamity to ruin your life. Seek the justice that you are entitled to by contacting the Scranton Law Firm immediately. We are prepared to fight on your behalf, as well as your loved ones, take the first step on the road to recovery.
Come in to our main office for a free consultation with one of our experienced personal injury attorneys. 
We have locations throughout the state of California with friendly and helpful staff ready to help you with your personal injury claim.
2450 Stanwell Dr
Concord, CA