10 Things Personal Injury Lawyers Don't Want You to Know
In today's world, we find ourselves inundated with advertisements from every direction. From imposing billboards that line our highways, to bench ads, shopping carts, not to mention the relentless barrage of television and online commercials, it seems there's a myriad of personal injury lawyers vying for our attention. The sheer volume of choice can be overwhelming and can make the already daunting task of finding a trustworthy and competent personal injury attorney all the more challenging.
When it comes to personal injury law, the stakes are high. It's crucial that you find a law firm that is genuinely dedicated to helping you secure the best possible outcome for your case. You want a legal team that will prioritize your interests, not just their bottom line.
Find Out If You Have A Case.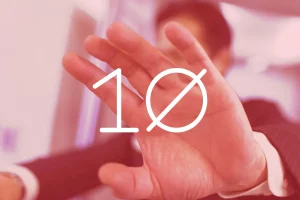 Fortunately, there are several telltale signs to look for that can guide you towards a law firm that truly has your best interests at heart. For example, a reputable firm will typically offer free initial consultations, provide transparent fee structures, and have a strong track record of successful cases. They'll prioritize clear communication, keeping you informed about the progress of your case and ensuring you understand the legal process.
Conversely, there are certain practices and traits that some law firms may prefer to keep hidden. These can include hidden fees, overpromising results, or a lack of personalized attention to your case. By being aware of these potential red flags, you can better navigate the field of personal injury law and find a legal partner who will advocate tirelessly on your behalf.
1. "No fee guarantee" is the industry standard
At Scranton Law Firm, we work on a contingency fee basis. This means that we only get paid if your case is successful. The result is that you don't pay anything if your case is unsuccessful. This not only reduces the strain and stress on you but also ensures that your lawyer will only take your case if it is likely to succeed. It wouldn't be profitable to take on a case with no chance of winning, so there's no risk of you being strung along. However, some firms will take on cases that are unlikely to win while charging the client a fee for their services: this way, they get paid either way but you could be left seriously out of pocket. We recommend only using law firms that offer the industry standard "no fee guarantee".
2. You get what you pay for
Even if you won't be paying any legal fees unless your case wins, you still want to get a good deal on your legal representation. It's therefore tempting to seek out firms offering lower fees and cheaper prices for their services. Sadly, discounted fees can be very misleading and may be offset by cutting corners. A lack of attention to detail could result in your final claim being lower, so you could end up with less after legal fees than you would have if you opted for a more experienced, albeit more expensive law firm.
3. Some law firms can't afford the up-front fees your case needs
Some personal injury law firms—particularly small firms—simply don't have the spare cash to pay certain expenses that need to be paid in advance on your behalf. These may include court costs, investigator fees and medical bills, and can easily spiral into thousands of dollars. If your law firm is unable to pay these expenses up front, the value of your case will suffer and your final settlement could be a fraction of what it should be.
4. Some firms outsource your case
Even though they might claim to specialize in the exact area of practice that fits your case, some law firms simply reel you in to earn a commission. They then outsource your case to other lawyers with the actual expertise at a lower price. This means you have no idea who is really working on your case and what their experience may be.
5. Reviews should be readily available
A major red flag when looking for a personal injury lawyer is bad reviews or a lack of reviews. A good law firm should be proud of their track record, particularly testimonials from existing and previous clients. Other clients' experiences can tell you a lot about a law firm's practices and attitudes towards their clients in a more direct way than any sales pitch ever could. If a law firm is reluctant to provide reviews or even seems to be suppressing reviews—e.g. by removing online accounts such as Yelp—you might want to consider another option.
6. Everybody gives out free advice
It's standard practice within the industry to provide a free case review or consultation. If a law firm attempts to charge you for an initial discussion, they may not have your best interests at heart. As our aim at Scranton Law is to provide you with the best possible outcome, we even provide the right information so you can pursue your case alone if you choose to. However, we rarely find that people elect to act as their own lawyers.
7. 24/7 answering services are standard
Answering services and online chat bots can be great resources but they only work with a team of trained associates that actually follow up. A law firm may point to their 24/7 answering service as a beacon of their dedication to customer service, but this means very little if your question is not soon dealt with by an experienced professional. Personal injury cases can be very stressful, so a law firm that is easy to contact directly could really make your experience a lot easier. For example, Scranton Law Firm has a team of associates that follow up on calls 7 days a week, so you can get an answer to your question as soon as possible.
8. Many lawyers don't want to take your case
When you've suffered a personal injury, your case is often the most important thing in the world to you. Sadly, there are plenty of good lawyers that simply don't want to take your case as they consider it to be too low-value. As fees are usually based on the final settlement amount, this value determines how much they get paid in the end. Here at Scranton Law, we pride ourselves on helping as many clients as possible, so are likely to handle even low-value cases.
9. Settlements are mostly based on evidence
Lots of personal injury lawyers claim that their dedication and passion will yield a larger settlement for you. In reality, settlements are limited to what can be proven. Dedication can definitely help a law firm look into every available avenue to gather as much evidence as possible but this predominantly depends on time and staffing rather than any emotional speeches.
10. Personal injury cases require a large team
Lots of law firms claim to have a large team of support staff to deal with your case behind the scenes. Unfortunately, this isn't always true. Personal injury cases require a lot of time and effort to achieve the desired result, meaning lots of professional staff to handle all of those mundane, repetitive tasks that lawyers don't have time for. Smaller law firms often overstretch themselves with too many cases for their teams to handle in an attempt to grow their business.
If you ever have any doubts when looking for a personal lawyer near you, online reviews are a great place to start. Scranton Law Firm has excellent reviews on Google, Facebook and Yelp as well as a selection of client testimonials on our website. We believe that our satisfied clients are the best advertisements we could have. If you want to take the next step and discuss your case with us, we can arrange a free consultation either in person or virtually so we can assess your circumstances and make some recommendations.