1 Dead In 2 Car Accident On Highway 101 In San Jose
Fatal Accident, San Jose, Ca
1 Dead In 2 Car Accident On Highway 101 In San Jose
San Jose, CA – In the early hours of October 9, 2023, the tranquility of the night was shattered along the stretch of Highway 101 near the Hellyer Avenue off-ramp in San Jose, CA. A fatal collision, involving a silver Toyota Sienna and an SUV, unfolded around 3:15 a.m., claiming at least one life and leaving a community grappling with loss and seeking answers.
The Incident
The California Highway Patrol reports that for reasons yet to be determined, the two vehicles collided in the highway's northbound lanes. The impact was so severe that the SUV was propelled over the guardrail, coming to rest on the right-hand shoulder of the highway. Emergency services were promptly on the scene, and by 3:50 a.m., the coroner was called to confirm the fatality.
Find Out If You Have A Case.
Legal Implications and the Pursuit of Justice
In the wake of such a devastating event, families are often left with not only emotional turmoil but also a myriad of legal complexities. As a seasoned San Jose fatal accident attorney, it is our solemn duty to navigate through the intricate legal pathways that ensue following such tragic incidents.
The immediate aftermath of a fatal vehicle accident is crucial for gathering evidence, understanding the sequence of events, and establishing any form of negligence or violation of traffic laws that may have contributed to the occurrence. This information is pivotal in seeking justice and, where applicable, compensation for the bereaved families.
The Role of a Car Accident Lawyer in Unveiling the Truth
Engaging a San Jose car accident lawyer in the aftermath is not merely about legal representation. It is about ensuring that every possible aspect, from eyewitness accounts to forensic evidence, is meticulously examined to construct a comprehensive understanding of the incident.
In scenarios like the accident on Highway 101, where the exact cause is still under investigation, a lawyer acts as an advocate for the victims, ensuring that all potential factors, such as vehicular malfunction, roadway conditions, or possible impairment, are thoroughly explored.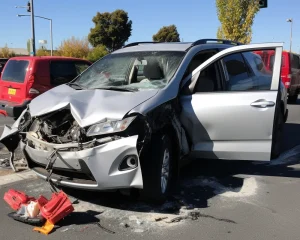 In these trying times, our heartfelt sympathies extend to the family and friends of the victim. At the Scranton Law Firm, we stand ready to provide the expertise and support needed to navigate through the legal complexities that arise from such tragic incidents.
If you or someone you know has been affected by this accident or a similar incident, we encourage you to reach out for professional legal assistance. Contact us to ensure that your voice is heard, your rights are protected, and your legal matters are handled with utmost diligence and compassion.
FAQs
What steps should be taken immediately following a fatal car accident?

Ensuring safety, contacting authorities, gathering evidence, and seeking legal advice are pivotal steps.

How can a lawyer assist in cases where the cause of the car accident is still under investigation?

Lawyers can conduct independent investigations, gather evidence, and ensure all contributing factors are explored.

What role does a car accident lawyer play in seeking compensation for the victim's family?

They navigate through legal processes, negotiate with insurance companies, and represent the family's interests in court.

How can legal proceedings aid in enhancing road safety and preventing future accidents?

Legal outcomes can influence policy changes, enhance safety regulations, and raise awareness about road safety.

Can a family seek legal assistance even if the deceased is perceived to be at fault?

Yes, a lawyer can explore all aspects of the case, ensuring that all factors contributing to the accident are considered.
Don't navigate the aftermath of a fatal accident alone. Let the Scranton Law Firm stand by your side. With over 50 years of experience as personal injury lawyers, we've helped thousands recover from their losses. If you or a loved one are affected by a San Jose vehicle accident, don't hesitate to reach out to us. Secure your rights and seek the justice you deserve. Call us now for a free consultation – The Scranton Law Firm, your trusted ally in these challenging times. Call 800-707-0707 now.