El Vice Director de una Escuela en Stockton, Hollis Blake, Enfrenta Cargos de DUI y Homicidio Involuntario
Fatal Accidente Automovilistico, Stockton, Ca
Stockton, CA – In the midst of bustling California highways, tragedies occasionally pierce the everyday hum of traffic. Such was the case on the 5 Freeway near March Lane in Stockton, when an ordinary Saturday night took a dark turn. Around 11:56 p.m., the all too familiar and fatal combination of alcohol and driving claimed another life, and this incident was further complicated by the social standing of the alleged perpetrator.
For reasons related to DUI, a Dodge sedan collided with an SUV. The ensuing impact thrust the SUV into the center divider. Such severe accidents often carry tragic consequences. California Highway Patrol officers, upon their swift arrival, discovered a man, a passenger of the SUV, lying lifelessly on the asphalt. Their investigation concluded with a heart-wrenching confirmation of the man's death a mere forty minutes later. The occupant was later identified as 34-year-old Roman Reyes Hernandez. Other passengers in the SUV, fortunately, endured non-life-threatening injuries, though the scars – both physical and psychological – may linger indefinitely.
El conductor del sedán Dodge, el instigador de esta devastadora cadena de eventos, no era simplemente cualquier individuo. Era Hollis Blake, un subdirector de una escuela en Stockton. Cargos por DUI fueron presentados rápidamente en su contra, sin embargo, esta revelación trajo consigo una miríada de implicaciones y preguntas legales. ¿Cómo podría alguien en quien se confía la responsabilidad de moldear mentes jóvenes cometer un acto tan atroz?
Blake's arrest and subsequent charges of vehicular manslaughter with gross negligence, alongside two counts of DUI causing bodily injury, paints a grim portrait. With bail set at a staggering $1.25 million, the legal proceedings, scheduled for August 8, promise to be intense and closely watched. The community's trust has been shattered, not just by the accidente fatal, but by the realization that a school authority figure, an individual inherently tasked with ensuring the safety and well-being of students, stands accused.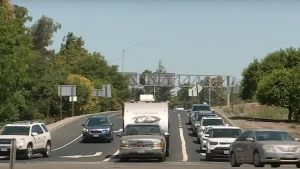 Beyond the obvious tragedy and legal conundrums, there's an underlying theme here: the absolute importance of responsible behavior, especially for those in positions of power. DUI remains a leading cause of accidents in California, and each incident serves as a stern reminder of the need for vigilance and prudence while behind the wheel.
Yet, amidst the chaos, confusion, and grief that accidents induce, there exists a beacon of hope and guidance for victims and their families. The Scranton Law Firm, with its five-decade-long legacy of championing the rights of accident victims, offers a unique blend of empathy, expertise, and unwavering commitment. With a track record of recovering over $500,000,000 for injured clients, our firm stands ready to navigate the intricate legal labyrinths, ensuring justice prevails.
If you or someone close has been ensnared in fatal Stockton car accident, remember you're not alone. Reach out to the Scranton Law Firm today. With our seasoned expertise, we aim to not just offer legal solutions, but also to be a pillar of support in your darkest hours.
Revisión Gratuita de Caso
Visita Nuestra Oficina Principal
Don't navigate the aftermath of a fatal DUI accident alone. Let the Scranton Law Firm stand by your side. With over 50 years of experience as personal injury lawyers, we've helped thousands recover from their losses. If you or a loved one are affected by a Stockton fatal car accident, don't hesitate to reach out to us. Secure your rights and seek the justice you deserve. Call us now for a free consultation – The Scranton Law Firm, your trusted ally in these challenging times. Call 800-707-0707 now.