Fatal Semi Truck Accident Kills 3 On Highway 33 in Fresno County
Fatal Semi Truck Accident, Fresno County, Ca
In the early hours of a recent Thursday, Fresno County, California, bore witness to a horrific collision involving a commercial semi-truck and a Toyota sedan. The fatal accident claimed the lives of three people: 53-year-old Juan Cortez, 21-year-old Kevin Cruz Montesinos, and 77-year-old Amancio Hildago. At the heart of this tragedy is a complex interplay of road safety, legal implications, and personal injury law.
At approximately 5 AM, the semi-truck, headed north on Highway 33, collided with the westbound Toyota at the intersection of Manning Avenue. A dash-cam video captures the chilling moments leading up to the crash. Authorities indicate that the Toyota failed to stop despite a stop sign and a flashing red light warning, "cross traffic does not stop."
These alarming circumstances highlight the potential dangers of busy intersections and underline the importance of adherence to traffic rules for all road users, not only for their safety but also from a legal standpoint.
When accidents of this nature occur, the initial investigation's findings are crucial. California Highway Patrol (CHP) officers' preliminary reports suggest that the Toyota driver's failure to stop at the designated sign resulted in the semi-truck's inability to avoid the collision. As personal injury lawyers, we at the Scranton Law Firm know that establishing fault is paramount in any semi truck accident. The evidence gathered, including dash-cam footage and witness testimonies, plays a vital role in determining liability and can significantly impact the legal outcome.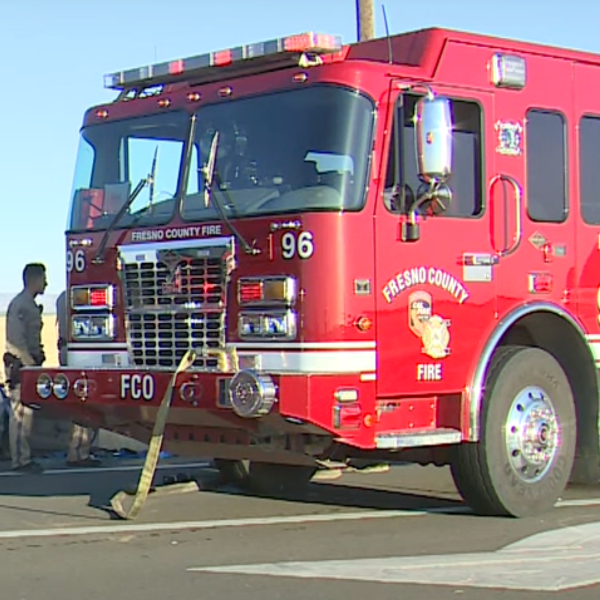 However, while the preliminary report points towards the Toyota's driver's possible negligence, it's essential to consider other potential factors. Was there adequate visibility at the intersection? Were there any mechanical issues with the Toyota that might have caused the driver to fail to stop? Could the truck driver have taken evasive action to avoid the collision?
Answering these questions may require a more thorough investigation involving experts in accident reconstruction, vehicle safety, and road design. It's in situations like these where the expertise of a seasoned personal injury law firm like Scranton Law Firm becomes indispensable. We bring to the table over 50 years of experience, during which we have recovered more than $500,000,000 for injured clients.
In the aftermath of such a catastrophic event, empathy and legal guidance are of the utmost importance. Julio Caballero, the big rig company's owner, expressed heartfelt condolences to the bereaved families, further underscoring the grim reminder of how dangerous busy intersections can be.
Our message to you, as a victim of such an accident or a loved one of the deceased, is that you don't have to navigate this difficult journey alone. At Scranton Law Firm, we understand the emotional, physical, and financial toll that accidents can take. We're here to guide you every step of the way, from investigating the accident to ensuring you receive the compensation you rightfully deserve.
Don't allow the magnitude of the incident to overshadow your right to legal recourse. Allow us to shoulder your burden, letting you focus on healing and recovery. Reach out to Scranton Law Firm today – with us, you're not just a client; you're family. We stand with you, ready to transform this challenging situation into a journey towards justice.
Revisión Gratuita de Caso
Visita Nuestra Oficina Principal