Border Patrol Agent Ends San Diego Recording Engineer's Career
A San Diego Judge ruled against the U.S. Government and in favor of a recording artist who was seriously injured in an accident with an on-duty Border Patrol Agent. The judge awarded 5.4 million dollars in damages to John B. Hendrickson of Chula Vista, CA, a 50- year old recording engineer. Hendrickson was driving a motorcycle when he collided with the Agent.
The San Diego Personal Injury Lawyer that represented Hendrickson was dealing with his second case in six months  against the U.S. Government defending a motorist that was hit by a government agent. The government denied any responsibility in both cases.
The trial lasted four days. US District Court Judge Larry H. Burns of the Southern California District of California awarded Hendrickson over $6.3 Million on July 20, 2014. The judge decided Hendrickson was only 15% in the fault and that the US Government was responsible for 85% of the fault. The net verdict came to nearly $5.4 million.
The government alleged that Hendrickson caused the crash, saying he was driving too fast and that he exercised poor positioning on what was essentially a single lane roadway. They denied that the border patrol agent was in the wrong saying he did nothing to cause the crash.
Hendrickson's lawyer  stated that, "During the five years of litigation leading up to the trial, the government denied responsibility for Hendrickson's injuries and refused to engage in settlement negotiations. There was a zero offer heading into trial, and we are pleased justice has been served after all these years. The verdict acknowledges the responsibility the government has to do its job safely and protect the public."
The crash took place on an unpaved mountain road with multiple blind turns and unprotected drop-offs. According to Francavilla, the crash happened at 3:45 PM.
Border Patrol agent Moore was on duty and driving a government issued Chevy Silverado. He was driving westbound when Hendrickson was riding his motorcycle the opposite direction, heading toward Moore.
Hendrickson was thrown from his motorcycle when he collided with Moore and suffered debilitating injuries from the crash. Moore sped through a 90-degree blind turn on the narrow road in the opposite direction of Hendrickson before striking him.
"As a result of the collision, my client's severely broken leg ultimately had to be amputated," Hendrickson's lawyer said. "Based on the evidence, the judge determined that Moore was the major cause of the collision, as he was operating his vehicle at a speed too fast for the conditions and failed to yield the right of way."
"This verdict sends a clear message that motorcycle riders have a right to safety on our roads too; and that if any driver — whether an individual citizen or a representative of the federal government — carelessly injures a rider, that driver will be held accountable."
The injuries suffered by John Hendrickson ended his career as a recording engineer. Hendrickson worked at Capitol Records with many well-known artists such as Nat King Cole, Foo Fighters, and Diana Krall. He was known as a very talented and unique engineer who had perfect pitch.
Besides riding motorcycles with friends and recording music with high profile artists, Hendrickson can no longer take part in his other life passions such as hiking trails.  He continues to suffer from chronic migraines that leave him bed-ridden 3-4 days a week. He also suffers a list of other injuries including fatigue, lack of stamina, pain in his residual leg, phantom pain, post-traumatic arthritis in his left knee, and neuroma pain on the lateral side of his stump.
Dealing with a government entity that is to blame for an accident can be a nightmare. If you or a loved on has been involved in an accident with a government agent contact the Scranton Law Firm now. Personal injury claims against government entities are subject to special statutes of limitation so don't delay you might be losing precious time to file your settlement.
24 Free Personal Injury Hotline
(800) 400 8742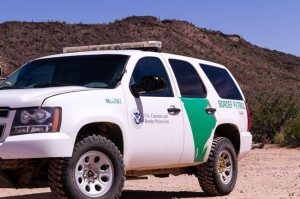 Revisión Gratuita de Caso