Revisión Gratuita de Caso
Abogados de lesiones personales de California
Injury? Accident? We're Here to Help. Our Expert Personal Injury Lawyers Will Happily Answer All Your Questions. For Free.
California Personal Injury Lawyer (Laws, Claims, Legal Process)
Personal Injury Lawyers at the Scranton Law Firm has been helping victims of car accidents, motorcycle accidents, and other injury accidents in California for over 40 years. Our company has been offering free legal consultations from day one, because we believe a potential client should know exactly what they are getting into with a personal injury lawsuit. If you've been injured in an accident and want more information about how to handle your case, we are always here to listen and help.
¡texto sobre la imagen dos líneas máximo!
Your Wellbeing Is Our Top Priority
When you work with our personal injury law firm, we can help you navigate the negotiation and settlement process for your injury claim. We maintain excellent lawyer-client relationships because we believe trust and information are critical for a successful case. We will work hard for you while you focus on your injury recovery.
What is a Personal Injury Lawsuit? What Makes a Good Case?
If you have been injured in an accident as a result of the negligence of another individual or entity you may have grounds to file a personal injury lawsuit against the responsible party. When pursuing a personal injury claim, you are not dealing with the responsible party, but rather their liability insurance company. 
Featured California Personal Injury Lawyers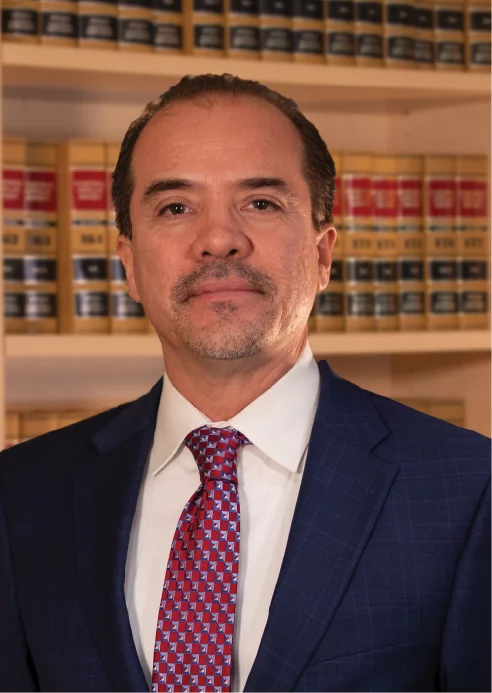 John Mejia
Lawyer
John Villagran Mejia is a native of the Bay Area and received his B.A. in Political Science from the University of California, Berkeley, in 1989, and went on to...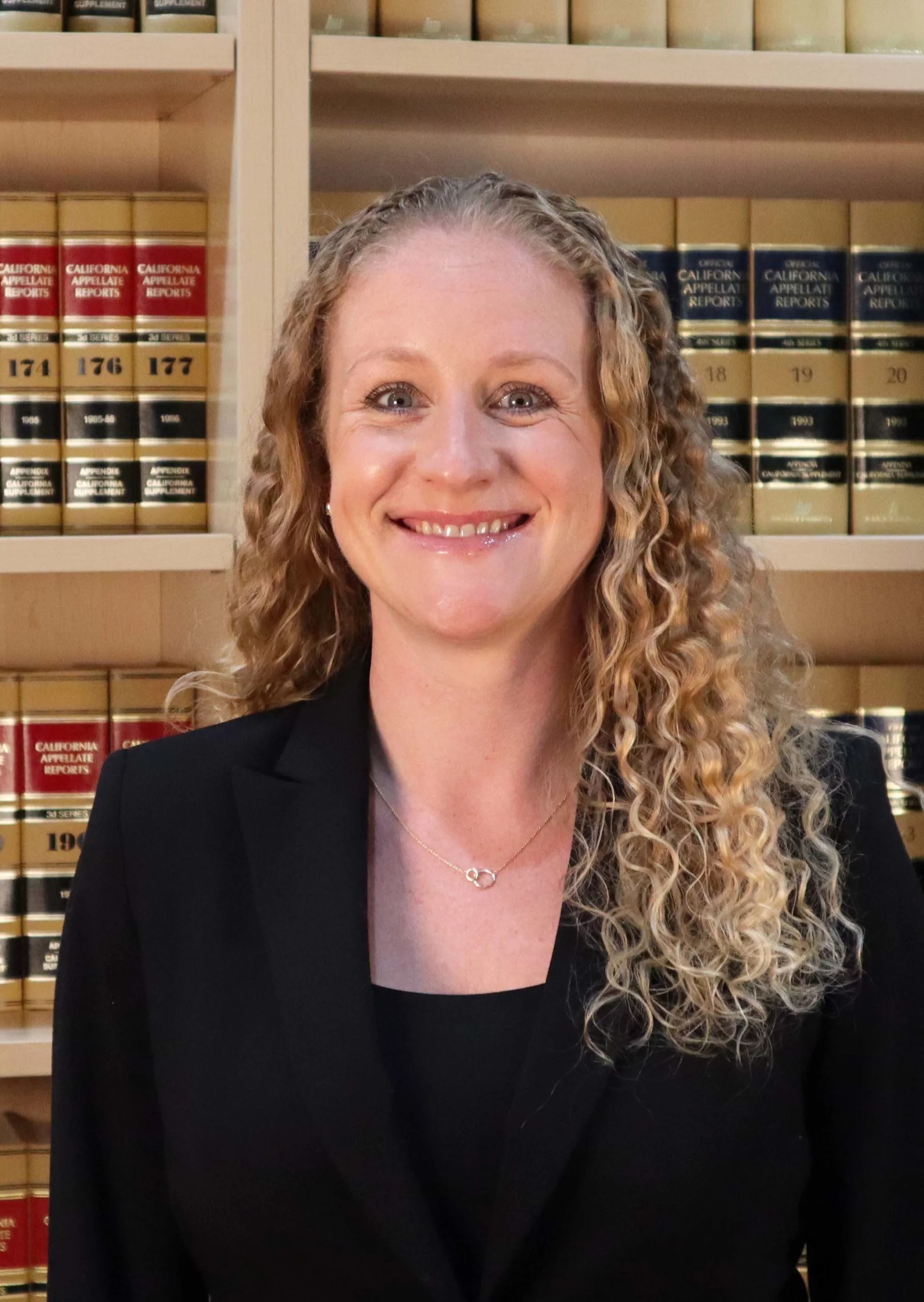 Jaime Retmier
Lawyer
Jamie sees it as a privilege to represent members of her community who have been injured, and she is passionate about helping her clients in every way she can...
Abogados de lesiones personales de California
The Scranton Law Firm has been helping victims of car accidents, motorcycle accidents, and other injury accidents in California for over 40 years.
Nuestros abogados de lesiones personales han estado ofreciendo consultas legales gratuitas desde el primer día, porque creemos que un cliente potencial debe saber exactamente en qué se está involucrando con una demanda por lesiones personales.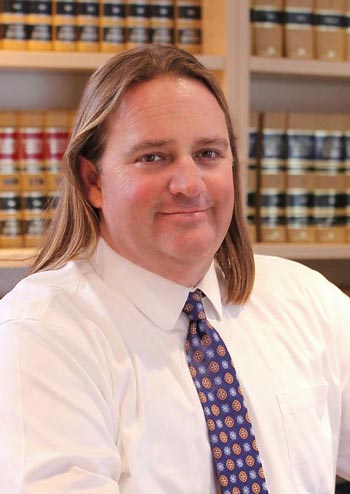 Chris Scranton
Lawyer
In 2009, Michael Scranton passed ownership of the firm to Christian, his youngest son. Since that time, The Scranton Law Firm has continued to further the interests of the "regular guy".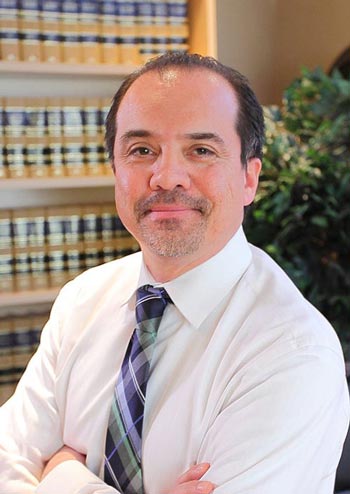 John Villagran Mejia
Lawyer
John Villagran Mejia is a native of the Bay Area and received his B.A. in Political Science from the University of California, Berkeley, in 1989, and went on to complete law school at the University …
Personal Injury Cases – Proving Negligence
The heart of a personal injury case is la negligencia. Can you prove that the other party's negligence caused your injury? If you can prove with evidence that this is true, then you have a good case.
Compensation & Settlements
When an injured person seeks compensation for their pain and suffering, a variety of factors are taken into consideration by insurance companies. For a majority of cases, when it comes time to settle this is done outside of a courtroom. Litigation is often a final step in a personal injury case, but sometimes necessary. If it comes to litigation, one of our trial lawyers will be well-prepared to fight for you.
For most cases, a settlement is reached outside of a courtroom by the victim, their legal representation (if they choose to have any), the insurer and their legal representation. A settlement usually involves a negotiation concerning damages to be paid, followed by a written agreement that no further action will be taken by either side, rather the matter will be resolved by payment for the damages.
How Much Does An Injury Lawyer Cost?
En California, el tipo de tarifa más común de un abogado de lesiones personales es una tarifa de contingencia. Esto especifica que los honorarios del abogado son un porcentaje del dinero que el cliente acepta pagar cuando su caso se resuelve, sin pagar dinero por adelantado. La palabra "contingencia" significa que si, por cualquier motivo, no se recupera el dinero, el abogado no recibirá nada por el tiempo dedicado a representarlo. 
Section 6147 of the Business and Professions Code requires lawyer fee agreements to be in writing and that the fee is negotiable. The percentage an lawyer charges can vary depending on the law firm, types of injury, and the nature of the case. 
Why Have A Contingency Fee?
Contingency Fees Prioritize Injury Claims of Merit
Few personal injury lawyers are willing to risk their valuable time and their own money on cases that have little chance of success. Most injured people prefer to know in the beginning if their case has merit. If a lawyer won't accept a case on a contingent fee basis, that's a good indication that the case doesn't have merit. It's always a good idea, of course, to talk to other injury lawyers about your case.
It Allows Victims To Get Valuable Legal Help When They May Not Be Able To Afford It
An accident can eliminate a victim's earning power and cause unforeseen expenses. Medical bills often exceed the victim's own insurance benefits, and if they don't have insurance, these bills can be overwhelming. Most injured people do not have money to pay an lawyer's retainer and hourly fees in addition to other costs caused by the accident. However, insurance companies have vast resources and pay their lawyers generous hourly fees.
It Eliminates Financial Risk If You Lose Your Injury Case
Because the fee is contingent, the lawyer does not earn a fee until after money is collected from a settlement or verdict. If no money is collected, the lawyer doesn't get paid and the client is not responsible for any fee to the lawyer. Make sure that this is clearly spelled out in a signed agreement with the lawyer.
It Encourages Results
The contingent fee provides the lawyer with the purest form of incentive to get results – the more money they obtain for you, the more they earn. It also provides an incentive to resolve the case as soon as possible. The incentive for insurance lawyers, who work on an hourly basis, is to maximize the number of hours they spend on a case.
Focus On Recovery
In terms of personal injury lawyer fees, a contingency fee is ideal for most clients. It promotes a healthy lawyer-client relationship due to its mutually beneficial nature. The client is assured their personal injury lawyer will be strongly motivated to get results. While their lawyer is fighting for them, they can focus on their recovery.
Our Lawyers Want To Help
The insurance industry is continually fighting to reduce, control or eliminate the contingency fee. They know that it is the only fee arrangement that allows an accident victim to obtain experienced lawyers to fight for their rights. Without a contingency fee, most people could not bear the financial burden and risk of obtaining legal help, and without formal legal advice, getting the best settlement is very challenging. 
Free Case Review. Tell Us About Your Injury & We Will Help You Figure Out Your Next Steps.
We are available 24-7 to talk to you about your potential case at no cost. Since 1973, the Scranton Law Firm has promised to give away more free information than any other law firm out there.
Comuníquese con nuestros abogados de lesiones personales de California para una revisión gratuita de su caso.
Cuéntenos sobre su lesión y determinaremos sus próximos pasos.
Revisión Gratuita de Caso
Visita Nuestra Oficina Principal