5 Personal Injury Myths Busted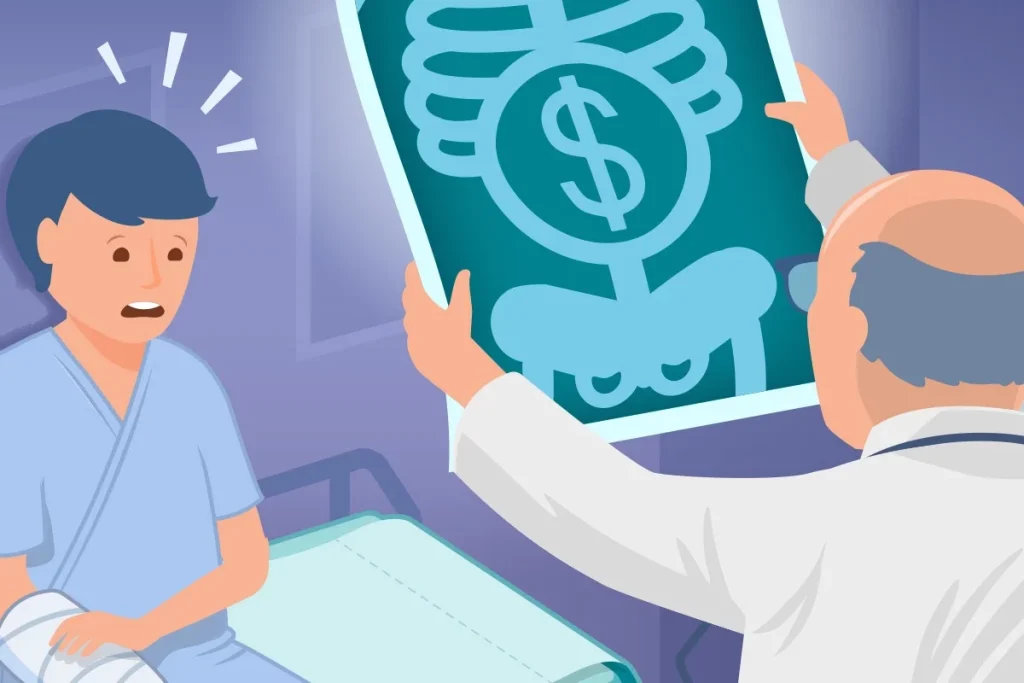 5 Personal Injury Myths that Lawyers use to make you feel like they are the right Firm to handle your case.
Dealing with a personal injury of any nature and severity can be incredibly stressful. The last thing you need at such a fraught time is misinformation, so let's take a look at some of the most common myths floating around the personal injury law industry, and separate fact from fiction.
Myth #1
Only some personal injury law firms offer a "no fee guarantee"
This is a common myth and, sadly, one often perpetuated by law firms themselves. When trying to convince a client to use their services, some unscrupulous attorneys brag about how their firms offer a "no win, no fee" arrangement. While this is indeed a model that the client generally benefits from, it is the industry standard. Most personal injury lawyers work on a contingency fee basis, meaning that we don't get paid unless your case is settled successfully. This means you can rest assured that your attorney believes in your case, as they wouldn't invest so much time and money in something they believe to be doomed to fail. You also have no chance of being left out of pocket if your case is unsuccessful. Some law firms don't abide by this industry standard at all, instead demanding up-front fees and insisting on you covering their expenses even if your case is unsuccessful: this model could have a hugely negative impact on your finances and should be avoided.
Myth #2
Legal fees are usually negotiable
As in many other areas of life, the saying "you get what you pay for" applies to personal injury representation too. If you are considering using a law firm that offers a discount on their fees, you might need to take a closer look at how they intend on handling your case. Discounts are usually only possible by cutting corners and taking shortcuts that could harm your case and settlement in the long run. If a law firm is trying to process your case for a lower fee than they need to run a profit, they may neglect certain elements of your case and fail to follow up on seemingly less important leads. In our experience, all of these minor leads can add up to considerable amounts that could greatly impact your final case and settlement. It's best to resist the pull of apparently cheaper legal fees and opt instead for quality and experience.
Myth #3
All personal injury law firms are created equal
Due to the very nature of personal injury cases, there are certain fees that must be covered up front. These include court costs, investigator expenses and medial treatment bills to name but a few. These can easily add up to thousands of dollars, and must be paid in advance on your behalf. And working on a contingency fee basis means that these sums may not be recovered for quite some time. Smaller and more recently founded law firms tend to not have the resources available to pay these up-front costs, so they may falsely ask you to cover some of the expenses, fail to pay them entirely or even charge you for their legal services in advance. This is not industry standard practice, so is a real red flag. Look for a personal injury law firm that has a large team of employees and extensive experience in the field you require.
Myth #4
Any law firm can handle any type of case
Personal injury law is a vast and complex field. Even just the vehicle codes applicable to cycling accidents and car accidents can differ drastically, so it's essential to have a personal injury lawyer that knows their area of expertise inside out. These laws and regulations can also vary considerably from state to state, so a less local law firm may not be familiar with the circumstances actually impacting your case. To make up for this shortfall, some law firms will reel a client in claiming to be able to take their specialist case then actually outsource the case to a cheaper, less experienced lawyer in that field elsewhere. You may even end up being represented by someone you've never met or spoken to personally, while the law firm you entrusted with your case does none of the work but takes a hefty commission. Make sure to ask to speak to the attorney that will be handling your case personally.
Myth #5
All law firms are good law firms
Finding a good personal injury lawyer is a real minefield, and an especially stressful task if you're still focussing on recovering from your injuries. Although there are standards and regulations to make sure that law firms fulfill certain criteria and have the right qualifications, there are still far too many unscrupulous personal injury law firms that take advantage of a potential client's lack of knowledge to perpetuate these myths and take advantage of people at their most vulnerable. The best way to gauge a law firm's treatment of their clients is to check their reviews. You can usually check client reviews and testimonials on public platforms such as Google and Yelp to get a good indication of how satisfied a law firm's clients are after their cases are settled.
Scranton Law Firm is based in California and has extensive experience in handling a range of different personal injury cases in combination with the quirks of California law. With a vast team of attorneys, legal assistants, paralegals, case coordinators and support staff, we have the people power and expertise needed to give your case the attention it deserves. We always work on a contingency fee basis and provide free no-obligation advice and case reviews so you always know where you stand. If you've suffered a personal injury and feel ready to take the next step, get in touch with our team today. And check out our reviews as well.